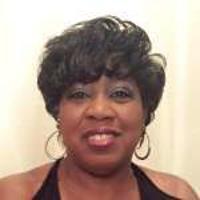 Another mass shooting in Colorado. Last Sunday, at a birthday party, at a local mobile home park, a man who had been dating one of the women at the party went in and fatally shot her and five others before taking his life.
Already toxic political messaging is showing up in the national discourse about this violent murder/suicide. The buzz words of "gun control" are being thrown around like missiles seeking a target.
Loss of life is not a time for political war. When we talk about murder and suicide, we must be sensitive to those who have been affected by what happened.
In referring to Sunday's violence as a mass shooting, we must avoid being misled into a debate about gun control. That is unproductive.
Violent crime like this is about toxic intimacy. Unhealthy relationships will not be solved by gun legislation.
"At the core of this horrendous act is domestic violence. The suspect who was in a relationship with one of the victims displayed power and control issues," Colorado Springs Police Chief Vince Niski said.
In Colorado Springs, this incident points us to issues that must be solved. According to the most recent data available, El Paso County is second in the state in murders and leads the state in suicides. We are having a quiet crisis of mental health and public safety.
But we can turn the tide. The key is in effective messaging and positive storytelling.
In a recent conversation about preventing suicide, Cassandra Walton, executive director of the Pikes Peak Suicide Partnership, told us, "We must become a community that accesses mental health services without stigma." She also said, "We must also become more focused on the people fighting to stay alive."
In statewide discussions, social media, news, and feature stories we must change the focus from recalling the details of the "mass shooting" — to amplifying the experiences of the survivors in the families, neighborhood and our community affected by this tragedy.
Walton continued: "Create a hopeful message that pushes people to use local mental health support resources."
We can do that. In fact, this approach of highlighting life and crisis survival works not only with suicide, but it also works with murder.
The stakes of how we tell these stories is high. If we amplify this incident incorrectly as a community, we risk more suicides.
The U.S. Department of Health and Human Services tells us on their website: "The risk for suicide contagion as a result of media reporting can be minimized by factual and concise media reports of suicide. Reports of suicide should not be repetitive, as prolonged exposure can increase the likelihood of suicide contagion."
Unfortunately, this narrative is going to be repeated. Ad nauseum. But we can change how the story is told.
Media coverage (including social media) needs to move from sensationalizing the facts. In addition, we must avoid using too graphic and too detailed pictures of the tragic event.
These recommendations and others are contained within Surgeons General Jerome Adams' national call to action to decrease suicide — released in January 2021. These recommendations can be used to prevent murder as well:
Help other people build life skills (e.g., coping, problem solving) and resilience
Increase social connectedness and support
Identify and support people at risk
Support access to effective care
Seek help, support, and care when experiencing suicidal thoughts
Support individuals who have been affected by a suicide attempt or death
Let us end with the words of our surgeon general:
"Today, perhaps more than ever before in our recent history, we need to come together as a nation to strengthen and support one another — to be there for our friends, family members, colleagues, neighbors, and others facing difficult times. All of us have a role to play in spreading kindness and compassion and supporting one another when we are struggling."
Indeed.
As painful as this experience is, using best practices for community resiliency in the face of this murder/suicide, we can heal ourselves, our community and maybe even prevent this from happening. Together, we should give this our best effort.
Rachel Stovall is a long-standing community advocate and grassroots organizer in the Pikes Peak region.