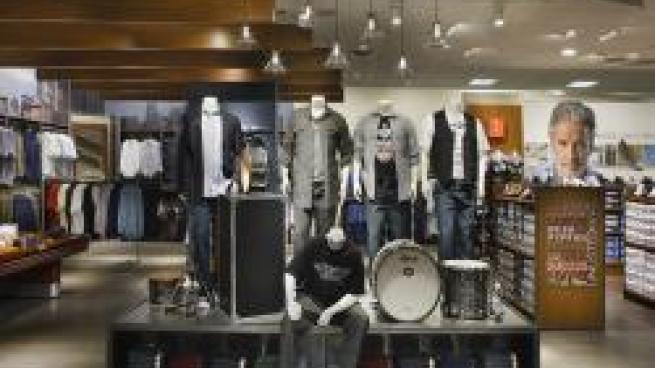 Chain Store Age spoke with Destination XL Group (DXL) about how it uncovered a big problem with "hijacking" of shoppers' online journeys and applied machine learning technology to solve it.
In an exclusive interview, Ujjwal Dhoot, chief marketing officer at DXL, discussed how the nation's largest men's big and tall specialty retailer identifies unauthorized online advertisements (often from affiliate networks) and prevents them from appearing in customer web sessions, supported by ML-based technology from Namogoo.
What types of issues was DXL having with unauthorized ads?  
Our customer engagement center was asked several times by customers about why there were ads for other brands on our site. While we were aware of customer journey hijacking, we had no way of knowing exactly how many customers were affected by this issue and therefore, could not fully appreciate the impact it was having on our bottom line.
When we saw the variety of ads injected onto our site, we were stunned by how relevant they were to what each affected customer was searching for. Not only did they negatively affect the aesthetic of our site, but it was very obvious how easily these ads could direct our customers elsewhere.
While our user experience team diligently works to provide the very best customer journey, many of our customers did not get to experience the customer journey that they so diligently created. Consequently, our A/B testing results were skewed as well.
What made DXL select Namogoo?
After exploring possible solutions, we tested Namogoo's Customer Journey Hijacking Prevention solution to not only quantify the issue, but to see the injected ads for ourselves. We were expecting the impact to be measured in the single digits, so we were shocked to find out that 21.22% of all visitors to DXL.com were being shown unauthorized ads.
How did DXL implement the Namogoo solution?
Namogoo doesn't require a lot of our time or effort, as its software is completely autonomous. It's a relatively quick integration and there is minimal ongoing maintenance. The consistent results delivered by this technology have made Namogoo a reliable, top rung partner of DXL.
What benefits have you received?
Once we implemented Namogoo's software to remove ad injections, our overall site conversion rate rose by 8.91%, and our RPV has improved by 9.97%.
We learned that the customers targeted most by the unauthorized ads were the more engaged site visitors, meaning they had a higher propensity to make a purchase, not just to browse. It became even clearer that these ads were impacting not only our conversion rate but also lifetime customer value in a significant way.
This solution has been a game-changer while facing all of the challenges brought forth by COVID-19, when over 300 of our stores were closed throughout the country, and the digital team was driving most of the business impact. Going forward, we expect the considerable inflection in the digital business to continue along with our partnership with Namogoo.
Are there any future plans with online ad security you can discuss?
I don't believe the problem of ad fraud is going to slow down, and it might only accelerate with consumers spending more time digitally post-pandemic. Along with our partnership with Namogoo, we continue to plan to understand and devise our media strategy around preventing ad fraud and truly know the impact of bots on all our marketing efforts, not just on our site, but across all digital mechanisms we leverage across the internet.