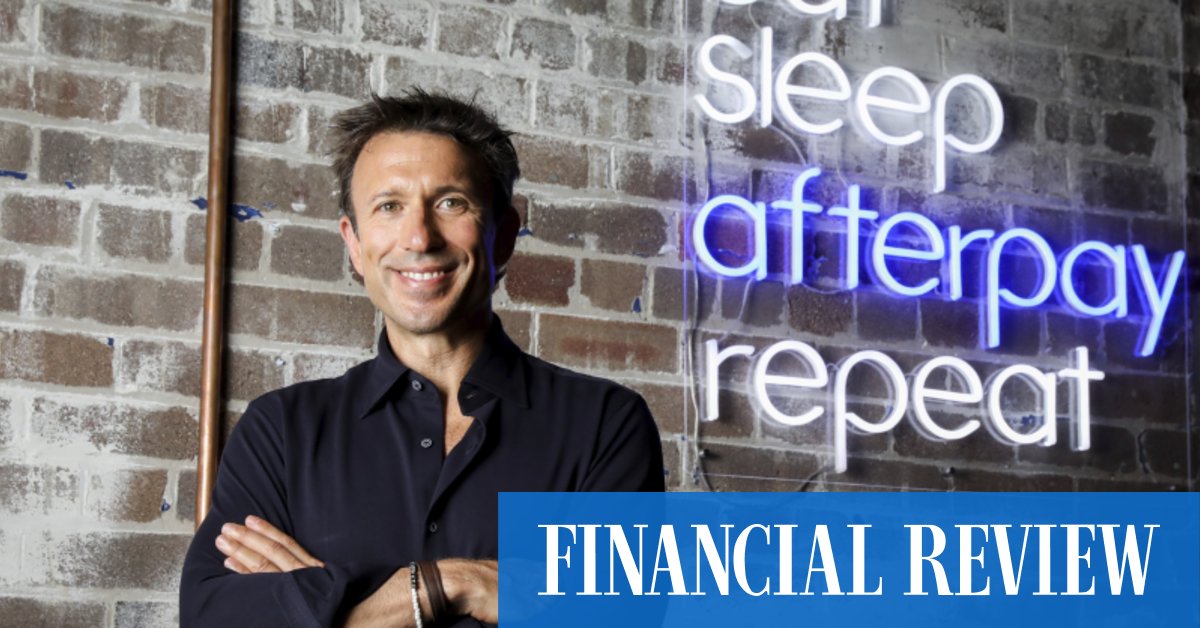 Accenture managing director Andrew Charlton, a former economics adviser to Prime Minister Kevin Rudd, has been working with Afterpay data for several years and released a new study on April 19, the week after Mr Comyn's testimony, titled the 'Afterpay Economic Impact Report 2000'.
It found 48 per cent of Afterpay customers are in the two highest household income brackets compared to 43 per cent of the population, while 29 per cent of Afterpay users are in the lowest household income bracket compared to 30 per cent of the Australian population. "The idea it is either being used by really risky people or it massively enhances the risk those people have doesn't really stack up," he said.
Dr Charlton described Accenture's work as "very robust analysis" which used a large sample of around 1 million Afterpay customers' real transactions and matched their actual credit scores held by credit checking agency illion and compared these to the whole population of credit scores. Findings were then washed against the HILDA survey and two surveys of Afterpay users and retailers. Afterpay customers had better credit scores than equivalent non-Afterpay users.
Accenture managing director Andrew Charlton: "These ecosystems are the shopping centres of the 21st century." Peter Braig
"If you look at apps around the world the ecosystem effect is incredibly powerful and lots of retailers are realising that in the post-bricks-and-mortar world, these ecosystems are the shopping centres of the 21st century and they need to be well positioned in them," Dr Charlton said. "Afterpay is one of these ecosystems – but there are many of them."
The Accenture report found Afterpay provided $135 million of 'consumer surplus' benefits and saved customers $110 million in interest charges if they'd bought goods on credit cards in 2020. It also found retailers saved $340 million in costs, including lower customer acquisition costs, and when incremental sales are added the total net benefit to Afterpay merchants in Australia was $3 billion in 2020.
The report shows the Australian Retailers' Association is taking a more accommodative view on Afterpay under the leadership of Paul Zahra, who presents a 'case study' in the report, after years of antagonism between the association and Afterpay over its 4 per cent average cost and no surcharge restrictions. Mr Eisen said the association's position is not the result of direct attention from Afterpay but feedback the ARA is receiving from its members that emerging retailing platforms are fundamentally important to the retail sector in a digital and omni-channel economy.
The Australian Financial Review asked Dr Charlton to explain how Afterpay can keep delivering incremental sales to merchants as the service becomes more ubiquitous. He said some of the retail sales uplift can be maintained due to a "marketplace effect" from providing connections between people and products, and the use of the product for budgeting, which means "what economists call 'precautionary savings' is less of a factor, because users can shop with more confidence if they are hit with unexpected bill in the next month, they will be able to meet that bill," Dr Charlton said.
"Many elements of sales uplift are a function of penetration but there are also elements of the uplift that are not, and there will still be some sales uplift even if penetration in some categories becomes very high."
After Mr Comyn called for the Reserve Bank to stop Afterpay preventing merchant charging, Mr Eisen said more than 95 per cent of industry that could surcharge today doesn't do it. Afterpay's opposition to the interference with its merchant contracts "is a principled position, it is not about a risk to our business model," Mr Eisen said.
"Some of the comments on surcharging present a very myopic view that the incrementality players provide merchants is equal. For us, it has never been about the pay in four or transaction engine, it is about how much incrementality we bring from the power of our network." This came from sending customers to merchants based on personalised preferences and data insights and allowing merchants connect with customers hard to otherwise reach.
Mr Eisen said over 20 per cent of Afterpay's sales are generated from customers who start their shopping journey with Afterpay. "People are not starting their shopping journey with a bank," he said. "There is nobody as smart as a retailer to work out if this is worth continuing with or not."