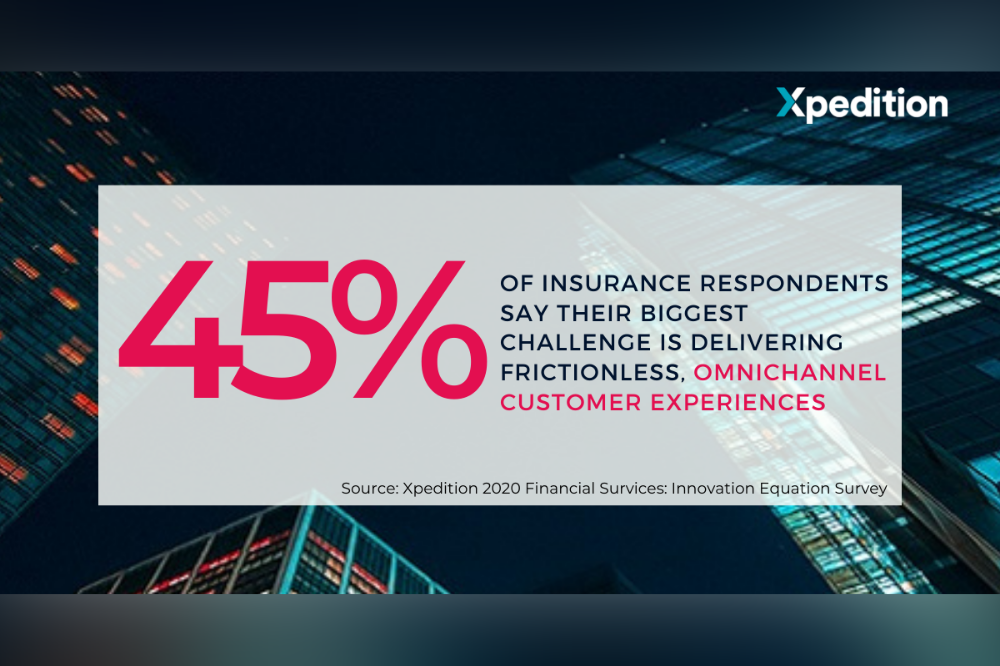 Find out more: Discover the range of services Xpedition has available now
Insurance companies are feeling the heat when it comes to creating innovative products and services in an environment that demands a great customer experience, noted Richard Gibson, marketing manager at Xpedition, perhaps more so than ever before. Customer experience is inherently linked to building resilience and agility. But what does it really mean for insurance firms nowadays?
"Customers want to be treated as individuals," Gibson said. "They want their journey to be frictionless. They want to know that you're thinking about them proactively and communicating with them before they even know what they might need. If you aren't doing this, you can guarantee that most, or at least some, of your competitors, will be.
"And it has never been more important not only to win new customers with an exceptional customer experience but also to retain existing customers as well. You can no longer rely on loyalty. Customers today aren't as likely to stick with a firm if they aren't providing the right customer experience."
Read more: The four key steps to delivering an effective customer success team
Gibson highlighted that the customer experience is a complex process of connecting with customers via a frictionless holistic journey. This is where insurance businesses need to work hand in hand with technology specialists to realise the potential of the data they possess and to be able to get a strategic advantage by gaining a 360‐degree overview of their customers.
In addition to the primary research carried out by the Xpedition team, existing research into consumer behaviour also emphasises the need for an updated perspective on customer experience. A recent report from Accenture, for instance, highlighted that consumers expect their shopping habits to change permanently post-COVID and that 41% of consumers state they will only buy from brands they know and trust going forward.
Read more: Insurers face mounting pressure to improve the customer experience
It is figures like these that force customer service into the limelight, as John Odell, business manager at Xpedition, highlighted.
"It's evident that the COVID‐related situation has necessitated the acceleration of digital transformation and that's really across all industries," Odell commented. "This is in part because of the need to work remotely and digitally. But it's also in response to growing customer expectations across both B2B and B2C engagements, which are informed by the ever more sophisticated online and omnichannel consumer experiences and levels of service that we all see in our day to day lives.
"For example, an expectation may be that a customer journey could happen across multiple channels, devices and varying timescales. This could be starting a process on your laptop this evening via a website or secure portal, having a phone call, web chat or WhatsApp conversation about it tomorrow and then concluding the process with a digital signature on your mobile device the following day."
There's no doubt that some industries have a lot of ground to make up to meet these expectations, he said, and it's fair to say that insurance is probably one of those. But with the enhanced understanding of the holistic overview of customer experience and customer expectations that can be delivered by engaging with strong tech consultancy partnerships, the future looks bright for those insurance businesses willing not just to accept change, but to embrace the opportunities it brings.
Watch now: How can insurance firms make omnichannel customer experience a reality in 2021?