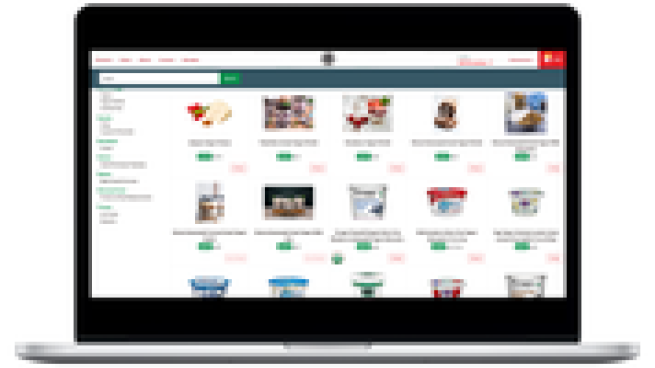 A San Jose-based e-commerce platform is providing third-party marketplace services to independent grocery retailers.
Chain Store Age recently spoke with Rahul Chabuskwar, founder and CEO of Homesome, a startup that describes itself as a "Shopify for independent grocery stores." Using proprietary automation technology to determine store inventory and enable two-week store onboarding, Homesome enables small grocers such as Westside Market NYC to offer customers online ordering and same-day delivery. 
Chabuskwar discussed the history of Homesome, details about how it works, and what the future holds for the platform.
What gave you the idea to launch Homesome?
Homesome started as an online grocery store.  My wife and I were frustrated with the unreliability of ordering groceries online through marketplaces where a big part of my order wouldn't be delivered because it was out of stock – and it was usually the most important items!  
This is a bigger deal with groceries, because it means you then have to go into a store in order to get those key ingredients so you can make your recipes, which defeats the purpose of ordering online to begin with. We had our own warehouse full of groceries and built our own logistics and e-commerce. We've lived the challenges of a grocer and that has a major impact on our product roadmap even today. 
 
Grocery store-owners liked our website and reached out, asking if we'd build them the same e-commerce experience that Homesome had. Their customers were asking for online shopping, but they didn't know what to do. This kept happening and we saw the tremendous need that independent grocers have for an e-commerce solution that can help them satisfy their consumers and compete with the retail giants. We pivoted to being an e-commerce platform for grocers in late 2018, and we've grown 500% and 1,800% per year since then.
 
Even today, many stores make limited use of technology. They primarily use their POS solution and Excel spreadsheets, and they have to count products on shelves to know what inventory to order. There's a tremendous need to make it very easy for stores to benefit from technology, because local stores have a loyal customer base. Everybody has their favorite grocery store and, given the choice, most people would prefer to deal directly with the store they know. It's a competitive advantage for local stores, but they need technology to help with efficiency, convenience and an online world.  
 
Do you use proprietary technology, third-party solutions, or a mix?
Our platform is almost entirely our own technology. We partner with some companies for things like payment processing and providing product ingredient information.  
 
How does Homesome work from the retailer perspective?
We make it incredibly easy for retailers by doing all the work for them.  Our platform has everything that stores need to provide consumers with their own branded shopping site for same-day delivery and pickup, in just a few weeks.  That includes a beautiful website with all of their products, easy to use order management technology, automated delivery through our partners, one-stop customer support and robust tools to manage their stores, sales and customer information.  Unlike marketplaces, when a consumer buys directly from the retailer, the store owns their customer, their brand and their data.  It's the store's customer, not Homesome's or anybody else's.
 
The best part is that we do all the heavy lifting. We're able to do this efficiently because of all the learning and automation we've built over the years.  All a store has to do is sign and we'll sync the POS data, create the shopping site with images and information for groceries and prepared food, manage inventory, and automate delivery. Ongoing, we continue to work with stores to help with promotions and strategies to increase their sales, with a library of promotional designs, marketing technology and a team that's invested in their success.
 
How does Homesome work from the customer perspective?
It's a very friendly and enjoyable shopping experience.  The customer goes to the store website, chooses a store location, and starts shopping. They can search by product, ingredient, or specific diets like organic or gluten free, and make specific requests (green bananas is a popular one).  
The site is optimized for mobile devices so the experience is always high-quality, no matter how customers shop.  When they check out they can choose pickup or delivery and a time slot (determined by each store).  We have a 95%-plus accuracy rate of inventory availability, which means customers will be more satisfied with the experience. The next time they come back, they can see prior orders and easily add those products to their cart.  
 
How are orders fulfilled?
Orders are picked and packed either using the store's own employees, or our in-store shoppers in select markets. We provide an order management application that's simple to use and ensures accuracy of the order and delivery – so much that we have what we track as an industry-leading 0.5% refund rate, which means happier customers and more profit for the store. Once the order is filled, a driver is assigned through the app or it's set aside for pickup.  
 
Can you share any plans for the next 12-24 months?
Our goal is to bring enterprise quality e-commerce solutions to every store in the country so they can compete with e-retailing giants. The things we will be developing will help stores find more customers, generate more sales and profit, and better manage their store operations and inventory in a way that's easy and seamless.