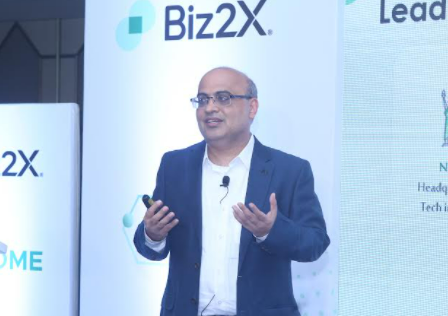 The Covid-19 pandemic hit the global economy with unsurmountable force, leaving businesses across the world struggling to cope with the financial strain. Business owners have been quite anxious about welcoming customers back, however, there is no denying the fact that life, as we lived earlier, has changed drastically. Now as we return to the new normal, and businesses are opening at a gradual pace, they must adopt new strategies to ensure that they can make the most out of this opportunity, safely.
In this view, here we have listed the five keys to reopening businesses after the pandemic:
1. Driving Engagement: One of the best ways to make sure that consumers start visiting your business is through driving engagement. Just empathizing with customers and employees and making sure that guidelines are being followed, is not enough.People are still hesitant about returning to life pre-Covid, urging you to earn their trust again, to get them to visit your business. Brand loyalty is of utmost importance and building relationships within the communities, businesses, customers, and employees, taking into consideration what would make them most comfortable will really help in relaunching your business.
2. Preparing for Safety: Safety, of course, is of utmost importance and if not paid attention to,can become one of the biggest barriers for businesses as they open their doors again. Investing in sanitizers, PPE kits and other safety equipments, as a non-payroll expense, to ensure that your staff and customers are always protected is necessary. As a general practice, businesses should begin by identifying any potential hazards and then providing training to the employees on how to use PPE properly while interacting with the customers.
3. Planning a Relaunch: Deciding upon an arbitrary date when you would want to relaunch your business is not going to cut it, you should have an entire plan lined up.Factor in things like the framing of day-to-day operations, reassessing of inventory, screening employees and patrons andconducting regular temperature checks, knowing your occupancy guidelines etc. Another great strategy would be to relaunch around the time of a big event so that the relaunching of your establishment can lead up to that celebratory event while making people confident enough to visit you.
4. Communicating Extensively: Utilise all channels possible for communication and spreading awareness. One cannot ignore the kind of impact a good communication strategy makes, hence it is important that you list out all the important things that would make people want to visit you without any hesitation. Be it via social media, email marketing or radio ads, make sure that you list out things like health and safety measures that you are taking, the hours of operation, availability of space, delivery services, products and services information, etc.
5. Creating Partnerships:Leveraging partnerships and using them to expand the audience is another great strategy that can be employed by small businesses as it will help in generating interest. There are three types of partnerships that can be looked into in order to achieve this – the first one would be lifestyle bloggers who can influence your target audience, secondly,micro-influencers who would give you publicity and thirdly,complementary businesses that are probably one of the best possible ways of developing awareness for your business.
Businesses are definitely going to look different once you open your doors again, allowing you to take this opportunity to create a differentiating marker for your services. Keeping in mind what your employees may or may not like and takingsafety measures that will help them in feeling comfortable and come out to your establishment again will make all the difference. Paying close attention to all these points will help you relaunch your business and achieve pre-Covid sales levels faster.
FacebookTwitterLinkedinEmail
Disclaimer
Views expressed above are the author's own.
END OF ARTICLE