Motorists could soon receive real-time updates on parking at ski resorts and potential black ice on the road as part of a pilot program.
The Real Time Alpine Info Pilot has been announced by Transport for NSW (TfNSW), with sensors and weather stations installed at five roadsides in the Snowy Mountains to identify and detect the warning signs of black ice and dangerous driving conditions.
Regional Transport and Roads Minister Sam Farraway said knowing when to fit snow chains or call off a trip due to the conditions was potentially "lifesaving" information on alpine roads.
"More than 6000 vehicles leave Jindabyne on a busy winter morning to make their way up the slopes," he said.
"This volume of traffic in difficult conditions, along with drivers inexperienced on alpine roads, unfortunately contributes to incidents daily."
A TfNSW spokesperson pointed out this number of vehicles, combined with dangerous driving conditions and drivers inexperienced on alpine roads, led to more than 120 incidents each day.
"In the five years to 2021 there were 161 crashes, where 'snow or ice' was recorded for the road surface condition," they said.
"These crashes resulted in 129 people being injured, including 25 seriously injured."
The Real Time Alpine Information Pilot weather stations were installed during the 2022 snow season.
They've been set up at Renix Gap, Pipers Gap, Penderlea, Alpine Way at Thredbo and Sawyers Hill.
"We expect to deliver information to customers via websites including Live Traffic and electronic message signs, and we are investigating the use of push alert notifications for the 2023 snow season," the TfNSW spokesperson said.
The weather stations have sensors that monitor road surface temperatures, air temperature, precipitation and wind speed.
TfNSW Customer Strategy and Technology deputy secretary Joost De Kock said the pilot pooled on-road monitoring tools from overseas and emerging data network technologies.
"This project was pitched to us by our alpine innovation team, who saw an opportunity to make snow travel safer and one we're delighted to support," he said.
"Getting live alerts through signs, live traffic apps and websites is better for drivers, and safer for our staff who currently inspect alpine roads manually."
The weather stations are solar-powered, and data is transmitted through a special, low-power, long range wide area network.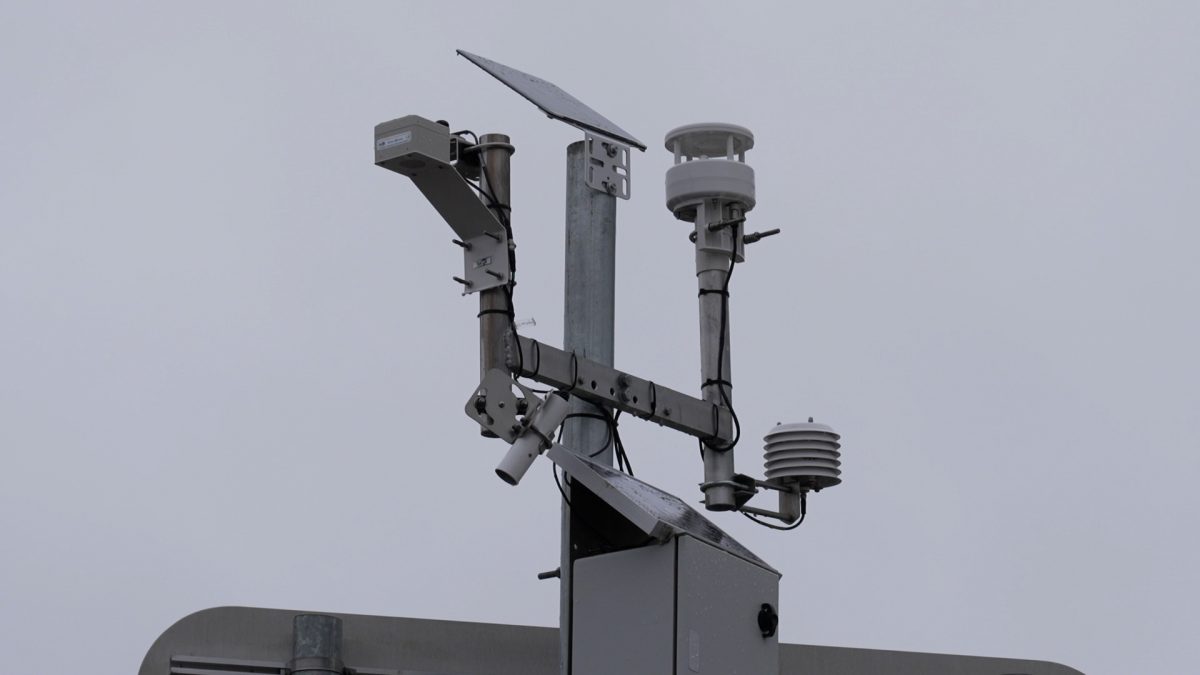 They are also linked to traffic counters on key roads in the area to give real-time data on parking availability at resorts and the ski tube.
"Traffic counters are monitoring the number of vehicles travelling past key sections of road. We can use this information to provide real-time indications of parking availability," the TfNSW spokesperson said.
"Transport for NSW is aware of the potential benefit of traffic count and parking availability data being shared directly with customers during summer as well as winter months, particularly for those participating in mountain biking and hiking activities."
The 11 traffic counters have been installed at sites at Wilsons Valley, Guthega Road, Prussian Creek, Pipers Gap, Penderlea, Thredbo Diggings, Friday Flat Drive, Alpine Way and Sawyers Hill.
Monaro MP Nichole Overall said she was "incredibly pleased" this would deliver both tourists and locals the information they needed to have a safer trip to the slopes.
"Live updates about your trip are empowering, arming you with awareness of black ice hazards, or providing knowledge to turn around and not travel up the mountain due to full carparks," she said.
"It puts drivers in a better position to make safe and informed decisions."
There is the potential to activate the traffic counters to deliver information during the summer months if there is enough demand, however they may not go live for the 2022/23 summer season.
The Real Time Alpine Info Pilot will continue in the 2023 winter season, and once completed TfNSW will investigate other sites prone to black ice and snow – such as the Great Western Highway – that could also benefit from this technology.