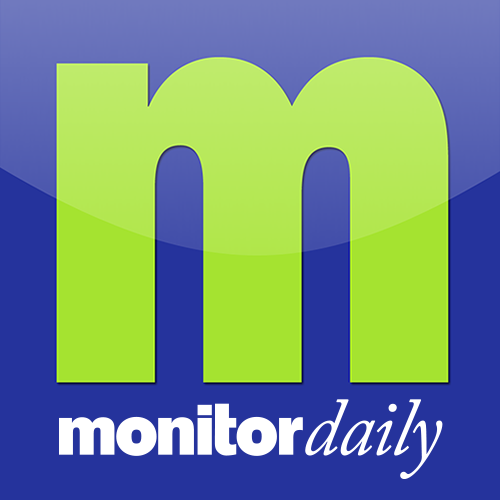 If a company wants to innovate, what steps should leaders and their teams take to
Kristie Kosobuski, CLFP, Senior Director, Product Management & Product Marketing, Solifi
assess company and customer needs before beginning any technology projects? If they uncover multiple needs, how can these be prioritized?
Baez: "Best-in-class" organizations take the time to understand the experiences and journeys of their customers, vendors, partners and employees. They detail the desired experiences and outcomes that each are seeking as a starting point, move to assessing how well equipped they are to deliver and identify what additional capabilities or resources are needed to provide the desired experience.
Business leaders can then roadmap an execution strategy to implement new capabilities, prioritizing those based on what the business deems most critical based on overall impact to the business and timing of delivery, among other factors. And, most importantly, company leaders must be constantly iterating and validating all parties and processes involved, be they internal or external or both.
De: For innovation to succeed, it must ultimately be adopted by its intended user — customers, partners, employees, maybe all three? It sounds straightforward, but business strategies often make assumptions of expected bottom line outcomes and neglect to make human-centered design a priority. Focus on implementing or creating products that will continually and sustainably delight and make people's lives easier. Adopting agile practices like mapping out 'user journeys' are a great exercise to better understand how users are feeling today, how your customers are engaging with you and even where the most critical opportunities lie.
To facilitate this organizational change, it may first require investment in a platform like Odessa to have the necessary technology foundation in place to build upon. What comes next might be smaller (but important) efficiencies like automating notifications or configuring workflow to streamline processes or adapt new ones, or still more substantial changes, like developing business intelligence dashboards to surface insights or implementing a portal to enable customers through self-service.
Kosobuski: Organizations should leverage specialists across teams to first analyze what brings the highest value to the organization. Value is different for different people — whether that's the return to shareholders, the return or benefits for customers, or something else, alignment should be on what mentality or priority is the bottom line for the company as a whole. How the organization wishes to seek opportunities and solve problems must align with this bigger-picture strategy. When seeking out new opportunities or resolving problems, the most important thing is to not lose sight of what's most important to your corporate strategy in both priorities and approaches.
Many in equipment finance believe that they are innovating by pursuing technology projects that are simply table stakes today, such as CRM, cloud technology or customer portals. What technologies are companies on the leading edge implementing today and what are the benefits?
Baez: There is an ever-accelerating pace of change occurring today that is being driven in large part by expectations for equipment finance companies to deliver a more customizable and digitized customer experience than ever before. This means what customers expect as "table stakes" needs to be faster, smarter and more connected than the equipment finance industry is typically accustomed to.
It is no coincidence that the companies that have been the most successful at asking and answering these questions have done so with "intelligent" solutions. Those include examples like intelligent workflow automation, AI, virtual agent technology and business intelligence tools.
Organizations are using a combination of some or all these technologies to identify, articulate and drive a better experience for customers, vendors, partners and employees.
But it is critical that the solution not dictate the business process. Leading businesses are asking questions that lead to evolving business processes driven by goals and customer expectations, and then leveraging intelligent solutions to enhance those processes. Intelligent solutions are born from enabling technology to empower natural business thinking, not the other way around.
De: Whether we are doing business today directly as consumers or between businesses, people want the freedom and ability to get what they want, where, when and how they want it. We can call it 'omnichannel' and we can call it 'self-service,' but the bottom line is that we want control without having to manage too many obstacles. Consistency in how this experience is designed is also critical for customer retention and brand affinity. Designing user experiences that accommodate this necessary approach to how we transact should be top of mind for businesses and delivering this through a modern customer portal is a smart move they can make today. Across core systems, portals and other channels, it becomes more feasible then to leverage APIs and AI to add additional value with chat bots and predictive, proactive orchestrations.
Kosobuski: The biggest edge today is AI, where innovators continue to find new ways to enhance both customer and employee experiences to drive efficiencies and new opportunities. And while AI is here to stay, presenting value in many places, what is still such new ground that it's unproven in our space is blockchain.
There are some potential benefits, such as when there needs to be instant shared data between other lessors. Think securitizations or syndication data — being able to share controlled, secure data in real-time without integrations, sync time or passing back and forth would be a big step for the industry. However, it's early days for our industry, and its real value remains to be seen.
Envision the equipment finance industry in 10 years. What could it look like and how can companies start preparing for that future today?
Baez: The one thing we can probably count on is that there will be lots of "new and different" in the industry that we are not even thinking about today — entrants to the market, business and operational models, asset classes, other competition and emerging technologies. In the past, the equipment finance industry has significantly trailed behind other industries — including even others within the financial services sector — in terms of innovation. That gap has closed.
Equipment finance companies need to prepare now to catch up, keep up and even lead the pace of innovation in the future. The "call to action" is to ensure your company has a digital business strategy and embraces a mindset that is experience-based, continuously improved upon and embedded in the culture going forward.
De: Leaders need imaginative business breakthroughs now because a decade on, equipment finance companies will have to be rapidly adaptive and 100% customer experience focused. Business transacting will need to be open, frictionless and curated, delivering personalized brand experiences that delight. Begin with embracing change and also becoming an agent of change. Building incrementally to fully embrace automation, predictive AI and efficiencies to facilitate connected experiences will pay dividends over time.
Kosobuski: What's clear from other industries is that assets-as-a-service are going to grow, and customers will expect anywhere/everywhere interactions [on] any device, any time of day, [with] immediate engagement on their terms, and a more digital, on-demand experience.
Another trend we expect to see is the growth of green finance and organizations being held to account for their environmental impact. Historically, to fuel growth, companies, governments and customers have consumed and discarded resources and products in ever-greater quantities. Now, people continue to grow more mindful of climate change and want to patronize companies that are more eco-conscious and transparent — and laws and regulations around waste and pollution also continue to evolve.
Greenwashing the effects of manufacturing, usage and disposal will not cut it in the future, either for customers or in accordance with these changing regulations. People will look for accountability and responsibility in company profiles, claims and actions. In line with developing trends and demands, we expect end-of-lease equipment remarketing to grow, with emerging markets around the reuse and recycling of components.