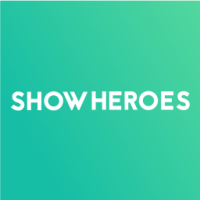 ShowHeroes, Europe's leading, independent provider of video solutions for digital publishers and advertisers is introducing its new Interactive Video Formats.

ShowHeroes has created an entire set of five new solutions that enable its clients to leverage ShowHeroes premium instream inventory in order to create more benefits across a wider range of cases.

While ShowHeroes' existing InStream Video Ad and Branded Player Ad have become a mainstay of successful video advertising, our Dynamic Frame Ad, L-Shaped Ad, Story Ad, Shoppable Video Ad and Lead Gen Ad open up endless possibilities for even more creative campaigns and added value for our partners. Click here to learn more:

Video
Focusing on rich media experience and user interaction, these new solutions allow for personalised messages, at every step of the customer journey. 
Combined with ShowHeroes' market leading capabilities in semantic matching and contextual relevance, they become the most powerful tool to represent brand communications across its diverse portfolio of international premium publishers. 
Check the showroom pages on ShowHeroes.com for live demos and get in touch with ShowHeroes directly for a short presentation of the new formats.