Zac Cohen, COO of Trulioo, discusses how improved digital onboarding can make financial institutions more competitive in a field that's constantly evolving.
What is currently happening when it comes to digital onboarding at FIs? 
It is no secret that consumers are switching to online services to carry out tasks in all aspects of their lives — shopping, banking, booking flights, investing in alternative assets, and more. The financial services sector in particular has experienced a huge surge in demand for online services and mobile applications. In the UK, nearly three-quarters of people had adopted online banking services by 2020, compared to only 30% in 2007. 
With this increased adoption, consumers' expectations have also risen – they are looking for seamless, speedy, and convenient onboarding without compromising security. However, the data clearly shows that consumers in the United States and the UK find account creation less than ideal. Across marketplaces, online retailers, and financial services, fewer than half of consumers were satisfied with the process to open an account. What's more, 73% of people say that the online account creation process can be a deal-breaker for their future relationship with a brand. Very clearly, this initial stage of the customer journey is critical in conversion, trust, and loyalty-building. 
What is the best approach to digital onboarding?
The leaders in this space are being intentional about striking the right balance – a too cumbersome onboarding process can be frustrating, but it is important not to jeopardise consumers' safety. 
A risk-based approach enables an organisation, like a bank or financial institution, to appropriately escalate a consumer with a high-risk profile for enhanced due diligence. It further ensures that bad actors are flagged and kept out while legitimate behaviour can carry on without disruption. 
By taking into account the unique attributes of their business, organisations should tailor the onboarding experience. This means carefully considering the level of risk of different consumer cohorts and metering out the appropriate level of due diligence.
How does identity verification fit into digital onboarding for financial institutions? 
Identity verification has three primary use cases: meeting compliance requirements, reducing fraud, and building trust and safety – all critical steps when onboarding consumer or business customers for financial institutions. The identity verification process is extremely complex and must consider the numerous differences between markets, industries, and jurisdictions. Every interaction presents a unique scenario that poses different levels of business risk and may benefit from an optimised onboarding flow. 
Onboarding users or transacting requires a layered approach to compliance and Anti-Money Laundering (AML) requirements. Essentially, a layered approach combines a multitude of verification services working harmoniously to increase acceptance rates for legitimate customers while keeping out bad actors or perpetrators of fraud.
In what way can this become an advantage for a financial institution?
Financial institutions are increasingly under the microscope when it comes to both consumer expectations and regulatory requirements. Using a layered and risk-based approach can be a big advantage in this space – tapping into diverse data sources enables financial institutions to have complete flexibility in their AML, Know Your Customer (KYC), and Know Your Business (KYB) checks depending on the type of business or service and at each stage of the customer journey. Leveraging this customised approach allows financial institutions to have control over the user experience while ensuring regulatory requirements are met, and ultimately finding that sweet spot of 'friction' that keeps their users safe and happy with the onboarding process. 
How can financial institutions serve customers on a global scale while meeting compliance requirements?
With expanding global coverage, our approach is scalable, ensuring organisations can expand to other jurisdictions and service customers in new regions, all within the same platform.
Trulioo GlobalGateway can verify businesses and individuals instantly through secure access to a global network of reliable identity data sources and services. We provide real-time verification of 5 billion consumers and 330 million business entities worldwide – all through a single API. 
How should FIs prepare for continued growth in the digital customer era (when it comes to the process of digital onboarding)?
The last few years have made it clear that the shift online is the new norm. To maximise growth and customer experience, I encourage all financial institutions to invest in a robust digital onboarding process that leverages leading digital identity verification solutions. Partnering with the right identity technology provider will allow financial institutions to not only meet consumers' changing needs but surpass them.
Thus, it is crucial to develop a tailored approach to compliance and fraud prevention programs, recognize your unique challenges, and find a partner that can help solve those problems while similarly taking their product offering and services into the future. 
This editorial was first published in our Financial Crime and Fraud Report 2022, which showcases the innovation and development of the best practices and instruments used by financial institutions in their fraud prevention activities, to improve the digital onboarding process of their customers while fighting against financial crime.
About Zac Cohen
Zac is a versatile leader experienced in managing and scaling high-growth companies. He is a veteran of all facets of startup and tech operations, including strategic planning and execution, management, and building high-performance teams. His risk and compliance software expertise drive innovative and effective solutions for businesses operating worldwide.About the company
About Trulioo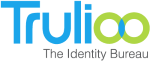 Trulioo is the leading global identity verification company, building trust online so that businesses and consumers can transact safely and securely. Trulioo provides real-time verification of 5 billion consumers and 330 million business entities worldwide — all through single API integration.