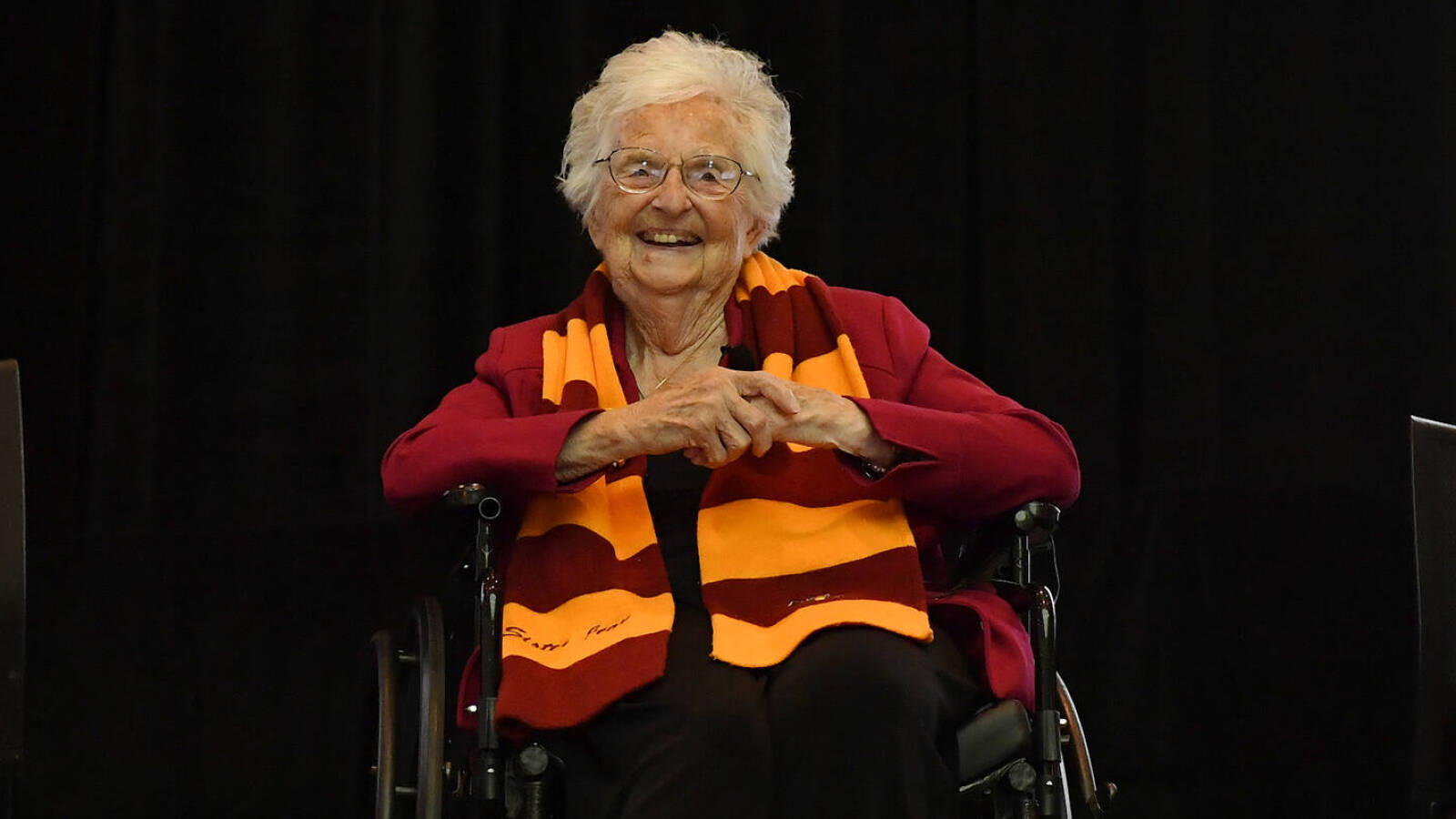 College basketball folk hero Sister Jean is heading back to the NCAA Tournament, and Twitter could not be more excited.
The Loyola Ramblers on Sunday clinched an automatic bid to the tournament with a 64-58 win over Drake in the Missouri Valley final. That means Sister Jean, the team's 102-year-old chaplain, will once again be making a March Madness appearance. She first went viral during Loyola's Cinderella run to the Final Four in 2018 and returned in 2020 after a one-year absence.
Based on social media, news of Sister Jean's impending return to the Big Dance has been very warmly received.