"For too long marketing and IT leaders have worked on separate islands," said Lynne Capozzi, CMO of digital experience platform Acquia, in her presentation at our MarTech conference. "Marketers were seen as the dreamers, responsible for building the brand experience. The technical architects and developers were seen as the doers."
But, according to Capozzi, this world is going away. "If the past year has taught us anything," she said, "it's taught us that change is the only constant we have."
The business and societal changes brought about by the pandemic have forced marketers to adopt new tactics. 94% of organizations have changed their digital CX strategy over the past 18 months, according to Acquia's CX 2021 report. Marketers need different tools and tactics to power their campaigns.
Here are some important ways Capozzi suggests marketers can empower their efforts.
Rich content delivery at scale
Capozzi provided an example of successful digital content delivery in King Arthur Baking Company. They were prepared to address the digital rush in the months after the pandemic's onset.
"They were brilliant about adding a lot of value to their customers online," said Capozzi. "They did things like adding recipes and baking shows on the site — they even had a hotline to support those people who may have had a baking crisis or needed support by phone, text, or email."
She added, "They had a huge increase in sales and an incredible amount of success."
82% of marketers want to build digital experiences with tools that only need low programming skills. This growing segment of solutions is referred to as low-code tools, and there are many on the rise.
"Low-code or no-code tools as we call them, make this all possible," said Capozzi. "They put the hand of site creation, content editing, and content authoring right into the hands of the marketers, not necessarily with the developers."
Marketers can address customer experience issues much more easily with these tools, removing the need for a developer's help in each instance. They also give greater decision-making power to customers.
"The low-code movement means that more of your team can act as 'citizen developers' by using self-service tools," she said. "Your IT resources can then focus on their more advanced projects."
Digital personalization to increase engagement
"Marketers must have a holistic understanding of each customer and their particular preferences to build the most compelling experiences," Capozzi said. "To get this insight, you need a single view of each customer."
Besides low-code tools, Capozzi suggests marketers use customer data management technology, such as CDPs, to increase engagement. Getting a full view of customers helps marketers understand their preferences, empowering them to enhance experiences at every touchpoint.
"By understanding their customers' wants, needs preferences, and non-preferences, marketers are able to tailor the experience to each customer and it can have a huge impact," she added.
Watch the full presentation from our MarTech conference here (free registration required).
Snapshot: Customer Data Platforms
Marketers today face increasing pressure to provide a unified experience to customers across many channels. And these avenues are growing each day. That's why customer data platforms, or CDPs, have become more prevalent than ever. These help marketers identify key data points from customers across a variety of platforms, which can help craft cohesive experiences.
Cisco's Annual Internet Report found that internet-connected devices are growing at a 10% compound annual growth rate (CAGR) from 2018 to 2023. COVID-19 has only sped up this marketing transformation. Technologies are evolving at a faster rate to connect with customers in an ever-changing world.
Each of these interactions has something important in common: they're data-rich. Customers are telling brands a little bit about themselves at every touchpoint, which is invaluable data. What's more, consumers expect companies to use this information to meet their needs.
Meeting customer expectations, breaking up these segments, and bringing them together can be demanding for marketers. That's where CDPs come in. By extracting data from all customer touchpoints — web analytics, CRMs, call analytics, email marketing platforms, and more — brands can overcome the challenges posed by multiple data platforms and use the information to improve customer experiences. Learn more here. 
About The Author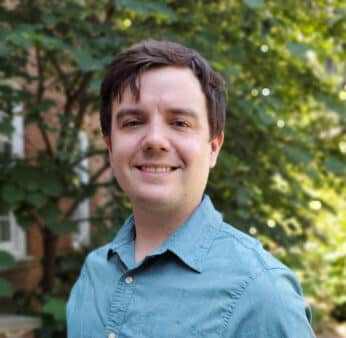 Corey Patterson is an Editor for MarTech and Search Engine Land. With a background in SEO, content marketing, and journalism, he covers SEO and PPC to help marketers improve their campaigns.
Originally Appeared Here